This Learning Bundle Takes the Sting Out of Social Distancing
Got some extra time on your hands these days? If you're tired of vegging on the couch (yeah, it's possible), this Social Distancing Bundle has three great apps to keep you busy and teach you a thing or two.
Whether you want to vamp up your resume or are planning on a trip once all this craziness is over, learning a new language is always in your best interest. And with Rosetta Stone's easy-to-use app with speech recognition technology, you'll be speaking one of the 24 available languages in no time.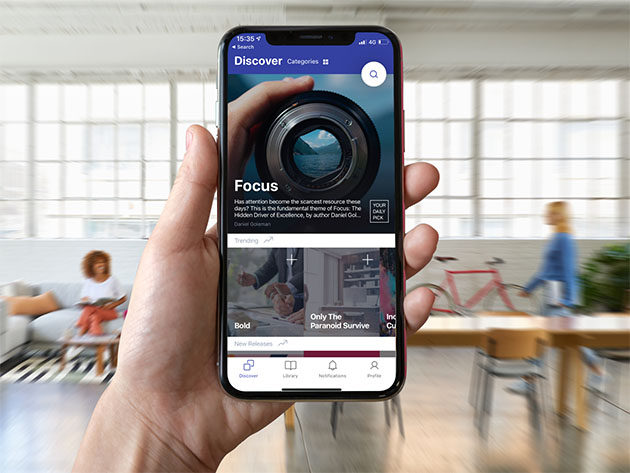 And if you're stuck at home looking at that pile of books collecting dust on your nightstand, perhaps it's time to give the 12min app a try! Every month, you'll have access to 20 new titles, either in text or audio form, all in condensed, short, 12-minute reads. Seriously.
If you're one of the lucky ones who get to work from home, the bundle's KeepSolid VPN will give you complete anonymity online, whether you're on a private or public network. With access to over 400 VPN servers in over 80 locations all over the globe, you can enjoy uninterrupted streaming, safe surfing, and more without worrying about anyone seeing your personal info and search history.
Get The Social Distancing Lifetime Bundle Ft. Rosetta Stone Language Learning for 76% off, making it just $199 bucks.
Price subject to change.