These Wireless Buds Are Under $50 Bucks Today
Whether you're jamming to your workout playlist or taking work calls on-the-go, crisp, dependable sound is of utmost importance — and not having to deal with annoying, tangled wires is an added bonus. That's why so many people are trading out their old audio accessories for these True Wireless Bluetooth Earbuds.
Capable of connecting to your Apple or Android device thanks to its built-in Bluetooth 5.0 chip, you can enjoy high-quality sound when you're out and about with nothing more than the tap of a finger. Boasting silicone tips that block out surrounding noise, a built-in mic, and 35 hours of listening power thanks to its portable charging case, these wireless buds are a major upgrade from the ones you usually use. They're even sweat and water-resistant, perfect for gym sessions, hikes, and so much more.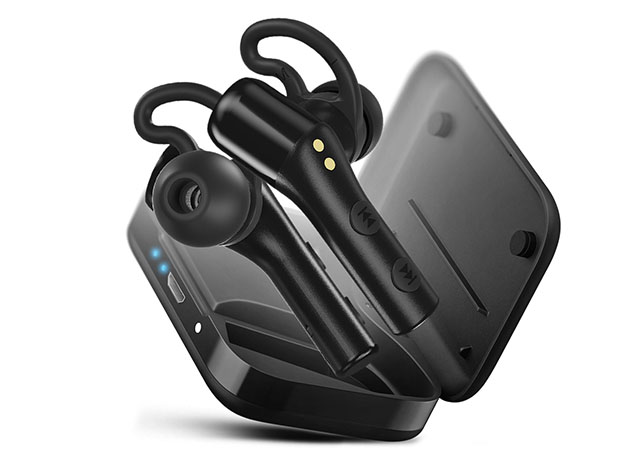 For a limited time, you can snag your very own pair of TREBLAB X5 True Wireless Bluetooth Earbuds for just $47.58 — just be sure to use the code VIPSAVE20 at check-out for the additional 20% off!
Price subject to change.