Slice and Dice Like a Pro With This Japanese Knife Set
When it comes to food prep, it's all about the tools — ask any professional chef. And if you're still preparing meals with the knife set your parents gave you back in college, perhaps it's time to step up your kitchen game a notch or two.
With knives like these by Sukasu Osami, you can bet any slicing, dicing, or chopping will be done on a pro-level. That's because, in addition to the kinves' ultra-durable 3CR13 stainless steel blades, each tool boasts a pakka wood handle for optimal grip, no matter what ingredients you're dealing with.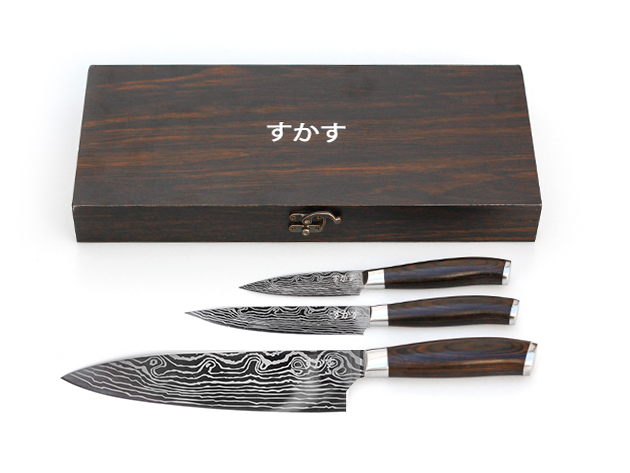 Each Sukasu Osami Japanese Knife Set comes with three essential cutting tools, including an eight-inch chef's knife, a five-inch utility knife, and a 3.5-inch paring knife, all adorned with a cool, wavy pattern right on the blade. After all, these knives are just as much a work of art as they are an essential food prep tool.
Snag your own Sukasu Osami Japanese 3-Pc Chef's Knife Set for just $40 bucks, a 60% discount off their regular price.
Price subject to change.