This Quirky PowerShell Folding Light Is Just $25 Bucks!
When you're examining pipes or working on a project in the attic, the last thing you want to worry about is holding a dinky flashlight. If you want effortless bright beams of light, this Quirky PowerShell Folding Work Light is about to change the game.
Boasting six high-powered LEDs, this standing work light is a must-have gadget in anyone's tool arsenal. Not only is it easy to handle and cool-to-the-touch, but it also features an eight-foot-long extension cord and three built-in AC outlets you can use to power other tools. And since it's weatherproof and can stand on its own, you can use this thing pretty much anywhere — it even has handles attached for easy carrying and storing.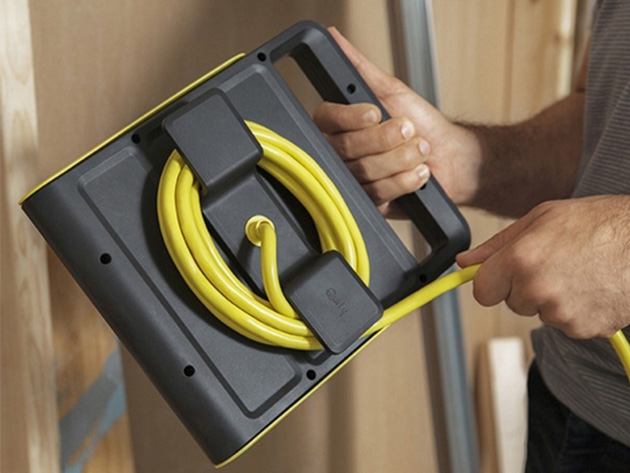 The Quirky PowerShell Folding Work Light is currently half-off its regular price, making it just $25 bucks!
Price subject to change.