From noisy neighbors to distracting housemates, there's a lot that can distract you from your current work-from-home situation. Even when you're sleeping or trying to relax on a flight, the surrounding noise can be maddening. But instead of splurging on pricey noise-canceling headphones, the solution may just be as easy as popping in a pair of moldable silicone earplugs like these.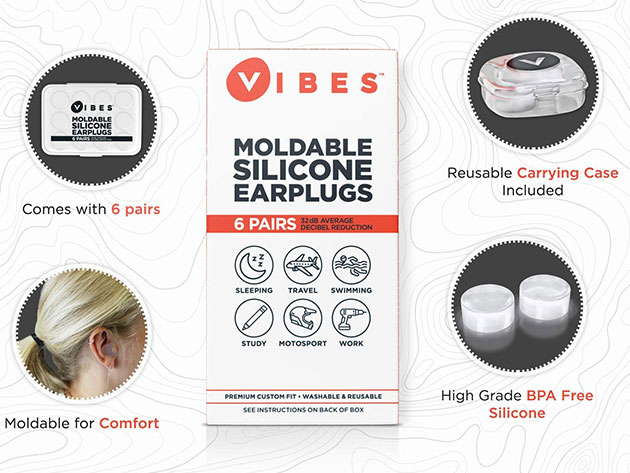 Designed to mold to the exact shape of your ear, these earplugs are incredibly comfortable to wear, even to sleep, and can also be worn while you workout or swim. Plus, they're great to wear in unusually loud environments, like concerts, protecting your ears from potentially irreversible damage. And unlike other buds out there, you can wear these multiple times.
Get the Moldable Silicone Earplugs in a pack of six for just $15 bucks, here! 
Price subject to change.