This One-of-a-Kind Lighter Makes for the Perfect Gift
Lighting a half-melted candle or a pipe seems like an easy task — until that awkward angle leaves you with a burnt fingertip. But lucky for you, some seriously brilliant minds came up with the Dissim Inverted Lighter that lets you put a flame to anything without ever falling victim to an uncomfortable angle.
The secret behind the Dissim Inverted Lighter is its patent-pending finger hole. Whether you hold the lighter right side up, sideways, or upside down, this ergonomic handle ensures a solid grip and a steady flame. Filled with standard butane, this refillable lighter is likely the only one you'll ever need again.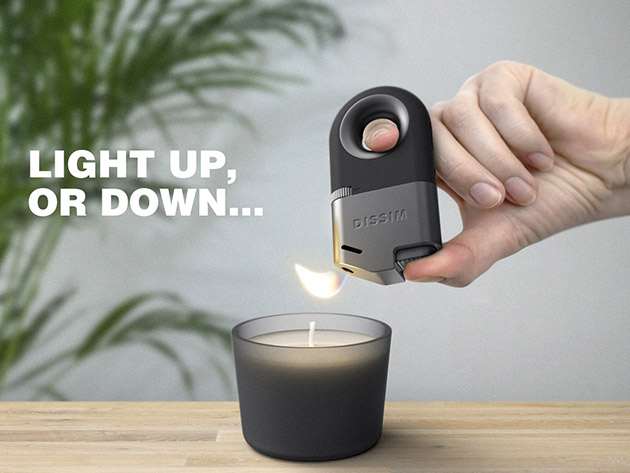 If you're looking for a unique last-minute gift or memorable stocking stuffer, you can't go wrong with the Dissim Inverted Lighter. And for a limited time, it's over 15% off, making it just $39.99.
Click here to get the Dissim Inverted Lighter for just $39.99!
Prices subject to change.