Bring the Coffee Shop Home With This Stovetop Espresso Maker
Whether you're saving for a down payment on a house or simply trying to pay off some credit card debt, spending your hard-earned cash at your local coffee shop every week probably isn't the best way to manage your finances. But believe it or not, skipping this seemingly inexpensive habit can make a massive difference and help you save. Big time.
Just because you're ditching those frequent coffeeshop visits doesn't mean you have to suffer at home with bland, boring drip coffee. If you love rich espresso in velvety lattes and robust cappuccinos, this Milano Stella Aroma Stovetop Espresso Maker is an absolute must-have. Capable of making four 7.9-ounce cups of Italian style Moka coffee, this exquisite coffee accessory ensures you have a delicious cup of espresso right at home whenever you like, no barista necessary.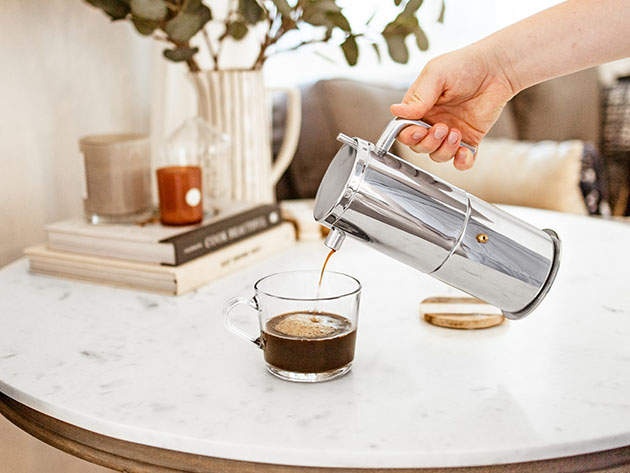 Meticulously hand-crafted, this stainless steel espresso maker has undergone a seven-step hand polishing process, leaving you with more of a work of art than a kitchen tool. And to ensure you create espresso blends exactly to your liking, this espresso maker boasts a flavor-control filter that lets you manage the strength of your drink. It even has an induction-ready base for easier viewing.
If you've never used a gadget like the Milano Stella Aroma Stovetop Espresso Maker before, there's nothing to be nervous about. That's because it's incredibly easy to use and is compatible with gas, electric, glass, and induction stoves. And thanks to its CNC-machined spout, you can always achieve a smooth pour. It's even dishwasher safe!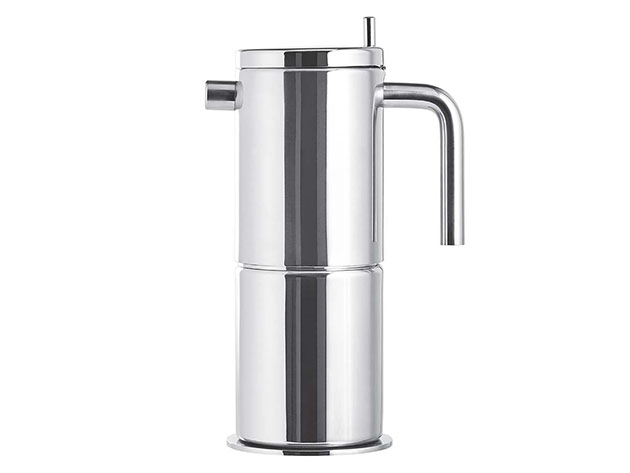 Boasting an impressive 4.6/5-star rating on Amazon, this Milano Stella Aroma Stovetop Espresso Maker is proving to be a must-have for all coffee-lovers. And with its sleek, minimalist design alone, it would make an excellent addition to any kitchen.
For a limited time, you can snag the Milano Stella Aroma Stovetop Espresso Maker for just $84.95, which is over 30% off its regular price.
Prices subject to change.