Channel Your Inner Jimi Hendrix With These Discounted Virtual Guitar Lessons
From strengthening your memory to upping your cool factor at parties, there are lots of reasons to learn to play the guitar. And while you may be able to shakily stumble your way through Oasis' "Wonderwall," chances are, your technique could use a little work.
If you'd love to channel your inner rocker, these virtual guitar lessons can get you there, and you never even have to leave home to take them. Jam-packed with a whopping 14 courses, these online classes give you all the tools necessary to help you become a better guitar player, from daily exercises to help strengthen your strumming skills to blues licks, jazz riffs, and electric guitar mastery.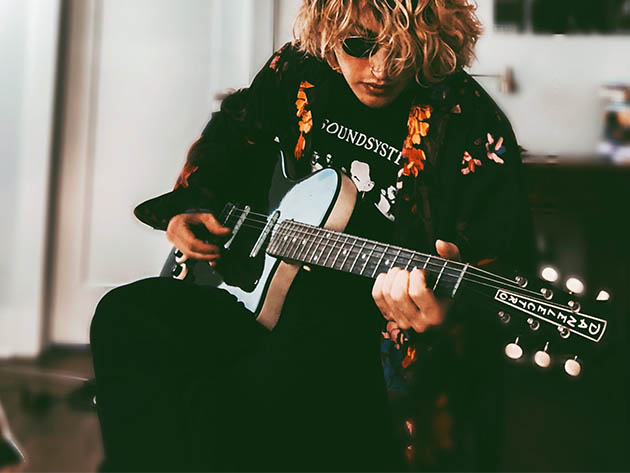 Whether you've never picked up a guitar before or you simply need to "tighten your strings," so to speak, each lesson in this program is designed for a wide range of experience levels. Under the instruction of professional guitar players, experienced instructors, and more, you'll learn firsthand what it takes to become a skilled guitar player, with helpful content, easy-to-follow lesson plans, and so much more.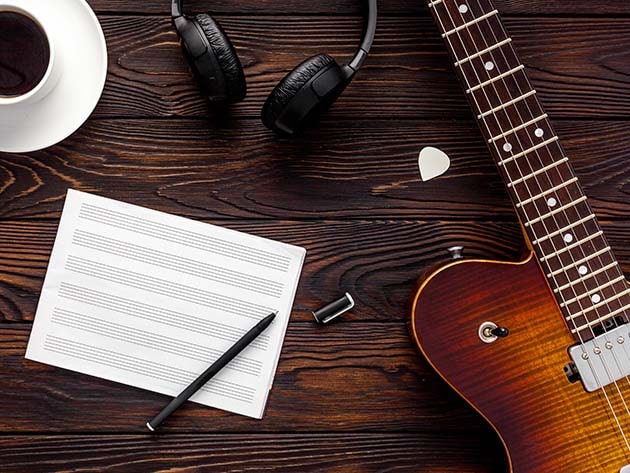 In addition to learning how to form a solid foundation and mastering key concepts, you'll also build invaluable skills, like helpful practice habits, important exercises, and beyond. And once you master the basics, you'll have the opportunity to explore different playing styles, including jazz, blues, jamming techniques, and how to hold your own during solos. In other words: you'll rock out like a modern-day Slash by the time you finish this thing.
Normally, each course in this bundle costs a whopping $200 bucks a pop, but for a limited time, you can snag the entire Complete 2021 Beginner to Expert Guitar Lessons Bundle for just $29.99, giving you an incredible 98% discount!
Prices subject to change.