This Magical Star Galaxy Night Light Projector's Over 60% Off!
There's a lot to feel stressed about these days, so why not add a little star-gazing relaxation action into your daily routine to calm things down a bit? From your bedroom to the den, to your office, this Star Galaxy Night Light Projector creates a super-chill ambiance with slowly moving clouds and twinkling lights that you typically can't find indoors.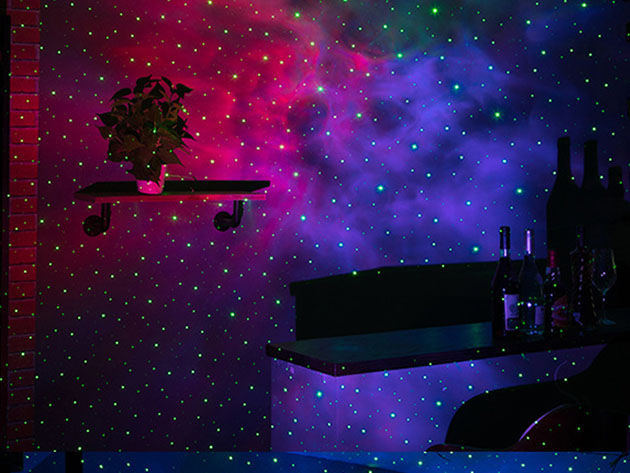 Choose from four different projection styles and eight dazzling color modes to experience a relaxing, romantic atmosphere, instantly. Eco-friendly and safe to use around the kids, the projector is a must-have in any household, and it even comes with a handy remote so you can turn it on or off without ever getting up off the couch. Now, that's what feeling relaxed is all about, right?
Get the Star Galaxy Night Light Projector for just $69.99, a whopping 69% off its regular price.
Price subject to change.